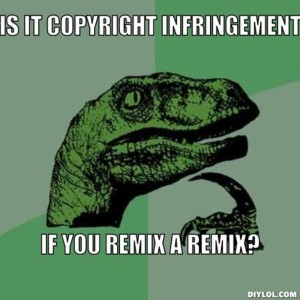 I have read and replied to all of the informal pitches that I received through last night. There is still much grading left to do, so try not to look at the gradebook for now. Meanwhile, you can continue concentrating on your work for Project 3.
Here's what we will focus on in class today:
Answer any lingering questions about last week's work.
Consider an inspirational remix: Sorting 19th Century British Novelists Into Hogwarts
Check out the blogroll in the right sidebar to see what your classmates are working on.
Discuss how to track your sources and assets and comply with copyright laws:
Talk about your class pitch for Thursday, March 27:

See the list of questions on p. 56 of Writer/Designer.
Watch and evaluate an example: Matt Wendling, Pitch (you will need to set up access to get to this video)
Writing and Homework
Be sure to write a blog post for today that talks about what you have accomplished since your last post and why you did what you did.
Be ready to give your pitch to the class next session. If you do have slides or a webpage you want to display in class (it's completely optional), send me the link by 8 AM on Thursday, March 27.
For Tuesday, April 1, be sure you have read Chapter 6. Most of the class time will be spent working on the project. By this point, you should be ready to work on mock-ups and storyboards in class, as described in the chapter.
---