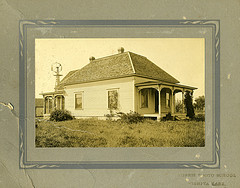 Welcome to English 3844, Writing and Digital Media. This site is the official home for our course. All assignments, weekly and daily activities, and related resources will be posted here. So bookmark it, memorize the URL, or have the address tattooed on your arm—whatever it takes. (Tattoos of web addresses are not actually recommended or advised.)
We will use several other sites for the course. We'll use Scholar for announcements, grading, and the gradebook, and we'll use a Google+ community for most of our class discussion and communication. We'll go over all the details on Thursday the 23rd.
For today, you have two activities to complete:
Respond to the Writing and Digital Media Survey to give me some basic information about your experience with digital media.
Add a comment to this post that introduces yourself, and answers the following questions: Approximately how much time do you spend online each week? What types of activities do you typically do when you're online (email, Facebook, YouTube, Reddit, etc.)? Are you happy with the way you spend your time online, or is there something you would like to change (quantity, quality) about your online activities?

Before you post, a couple of warnings: (1) Your classmates will see what you write, so don't include anything intended just for me. (2) This website is public, so use your first names (or a pseudonym) only. Also, please be sure to use your vt.edu email address every time you post to the class website. Once I "approve" your first comment on the site, you will be able to post comments for the rest of the semester without waiting for me to approve them.
Before class on Thursday, please complete the following activities:
Get familiar with your Google Drive account, which is connected to your vt.edu email address. (If you forgot your password for your VT Google Apps account, follow these instructions.) You'll use your Google login in class Friday.
Buy a copy of Writer/Designer: A Guide to Making Multimodal Projects. We will begin reading from this book next week, so you'll want to get it ASAP.
Come back to this site and read through the comments on this post to get to know a bit about your classmates. Be prepared to talk about the similarities and differences you see among one another on Thursday. You can also reply if you like. It's never too early to start connecting.
[Photo: [KANSAS-J-0003] Farm House – Wichita? by waterarchives, on Flickr]
---