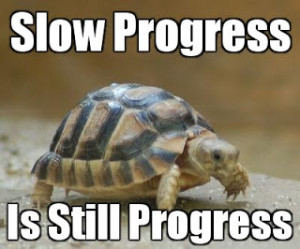 Today, you should be very close to having a complete rough draft. As writers who spend lots of time writing papers in the linguistic mode, you understand rough drafts as things that are very close to finished. For this multimodal project, your rough draft may be messier than you are used to. Here are some things to keep in mind:
You still have THREE more class sessions to work on your project in class, in addition to the peer feedback you will get on Tuesday.
You should have your assets in place for the peer feedback session on Tuesday, but don't worry if one is missing or things still need a bit more editing.
Remember that you need to listen to and implement the feedback you hear on Tuesday. You may end up changing a section, replacing an image, changing some words, and so forth. Don't obsess with the idea of perfection until after Tuesday.
Use the checklist in Writer/Designer on page 110 to figure out what you need to have ready.
Realize that during peer feedback you can ask your classmates about options. For instance, perhaps you have two fonts you're trying to decide between. Make a sample using both, and ask your classmates what they think.
In-Class Writing for 04/10: Progress Report
For your blog post today, you will create your progress report for the project. Usually a progress report has 3 parts:
What you have accomplished.
Be honest and straightforward here. Never claim to have accomplished things you haven't.
What you still need to do.
Again, be honest and straightforward. You do not need to list things on a microscopic level, but you should provide enough information for the reader to see how much remains to be done.
Any needs, questions or concerns.
If you have concerns about completing the project on time, say so, but also talk about how you will solve the problem or what you might change to get back on schedule. Generally, this section either explains you are confident to complete the project on time, or talks about how you are going to adjust to finish on time. If you need something from your manager or client, you ask for it in this section.
For your post, create related headings, and clearly explain the information for each section. A progress report should be succinct but include enough detail for your manager or client to understand the status of the project. You can use bulleted lists, but make your report flow smoothly. Aim for something stylistically between a to do list and a narrative description.
Homework
For Tuesday, 04/15: Peer Feedback Day
Have a rough draft version of your text that you can share with two other people in class for feedback.
Prepare a summary of the project's rhetorical situation, using the questions on pp. 111–112. You need to be ready to explain about your audience, purpose, and design choices.
Prepare to provide feedback on the project your classmates are sharing. Review the guidelines in the section of the book on "Providing Feedback as a Stakeholder" (pp. 112–115). Tuesday might be a good day to have your book in class.
After you share your project and get feedback, you will write a first draft of your revision plan for the project as your blog post for the day. See pp. 116-118 for details on writing a revision plan.
For Thursday, 04/17
Read Chapter 8 of Writer/Designer for details on how to set up the final version of your project. I want you to know the parameters you need to think about before you have to make your decisions.
Review the section of the Project 3 Assignment that talks about your oral presentation. We'll spend time during the 04/17 session talking about your oral presentations so that you can begin thinking about what you will share and say.
For Tuesday, 04/22
You will have time to continue work on your project, implementing your revision plan.
You will sign up for an oral presentation time slot.
---