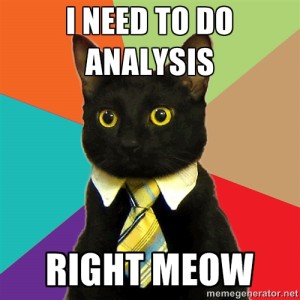 Last class we identified the modes that the many texts we interact with every day use. Today, we are going to analyze a text using the information from Chapter 2, and then I'll ask you to apply the same analysis techniques to the tool you are writing about for Project 2.
Homework
You can go back and add information to your community post if you run out of time in class. I suggest you copy the info from the community into a post on your blog. You can label it "Notes" or "Rough Draft" if you want.
Next time, we'll talk more about affordances and constraints. Review the related information from Chapter 1 of Writer/Designer (pp. 14–19). We'll identify the affordances and constraints of some examples.
Spend some time exploring your tool. I'll ask you to write about the affordances and constraints of the tool you are interrogating in class.
Remember that you should have a rough draft on Tuesday, February 18 (that's one week from today).
---